Alhama Arena
Alhama Nature Resort finally announced the next part of their 'The Life You Deserve' master plan following outline agreements with Alhama de Murcia council to build 5 training football pitches plus a small stadium, this is expected to be very similar to the ones they already operate at San Pedro del Pinatar which recently hosted the England, Japan, Norway (and others) female football teams.
FOOTBALL PITCHES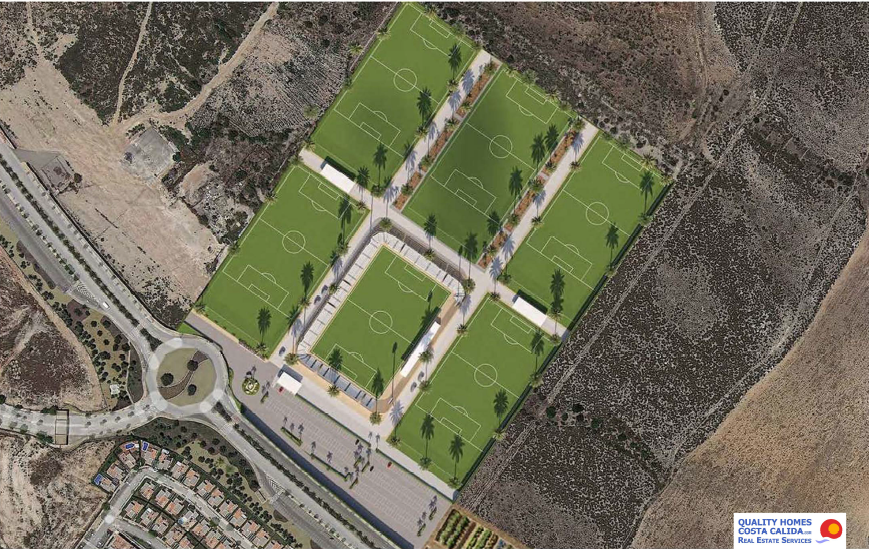 The company will invest 2.5 million euros for the construction of the 'Alhama Arena' football (soccer) centre with five training fields to house more than 100 teams a year and which can be used by 30,000 people, where fifty matches can be played. This is in addition to a main stadium with capacity for 3,500 spectators.
ALHAMA ARENA
This is located on the outer ring opposite the first Naranjos 1 entrance that is currently closed and close to where STV had their original compound some years back. It is expected that during training sessions (that will mostly be in the winter periods) the hotel/rental accommodation between N6&7 will be used to host visiting teams and support staff.
ARENA DEVELOPMENT PLOT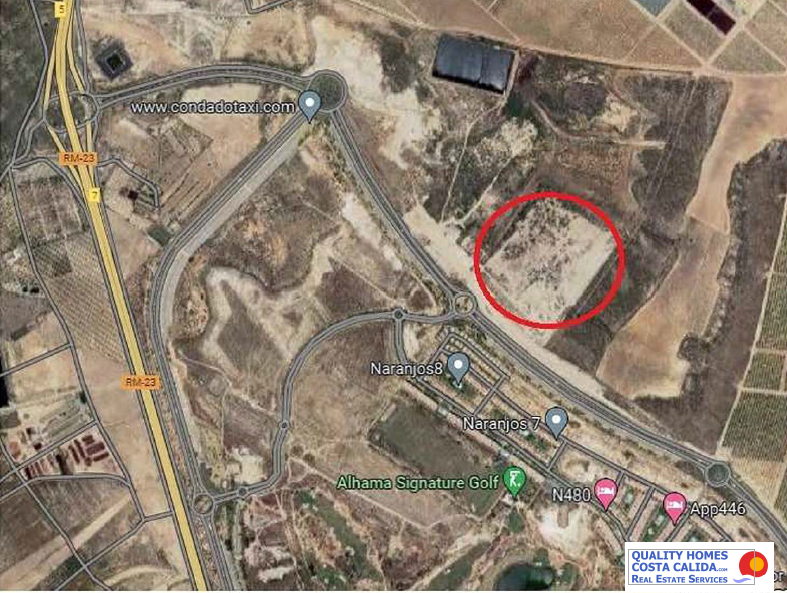 There never has been a better time to buy your dream home in the sun and don't forget with all new build properties your deposit and remember ALL stage payments are BANK GUARANTEED!!
Book your VIRTUAL VIEWING today!! LINK: Book a virtual viewing
For more information on all new build properties please contact Sean Dunne (contact details below, or use the form)