Alhama Nature Golf Course
In early 2023 it was announced that Alhama Nature had purchased the golf course which was effective 1st Feb 2023. Their plan is to improve the golf course, build a 400 bed hotel/rental accommodation and a new golf club, bar and restaurant.
The target is to return the Jack Nicklaus designed golf course to its former glory and return it to one of the top ten golf courses to play in Europe. With five large lakes, wide open fairways, 116 bunkers in total and landscaping that preserves the native flora of the local environment this really is a significant commitment to the redevelopment of Condado de Alhama as a truly memorable golfing resort.
The reseeding of the golf course is due to commence in April, however significant work has already been undertaken to prepare the course for its regeneration.
THE NEW GOLF COURSE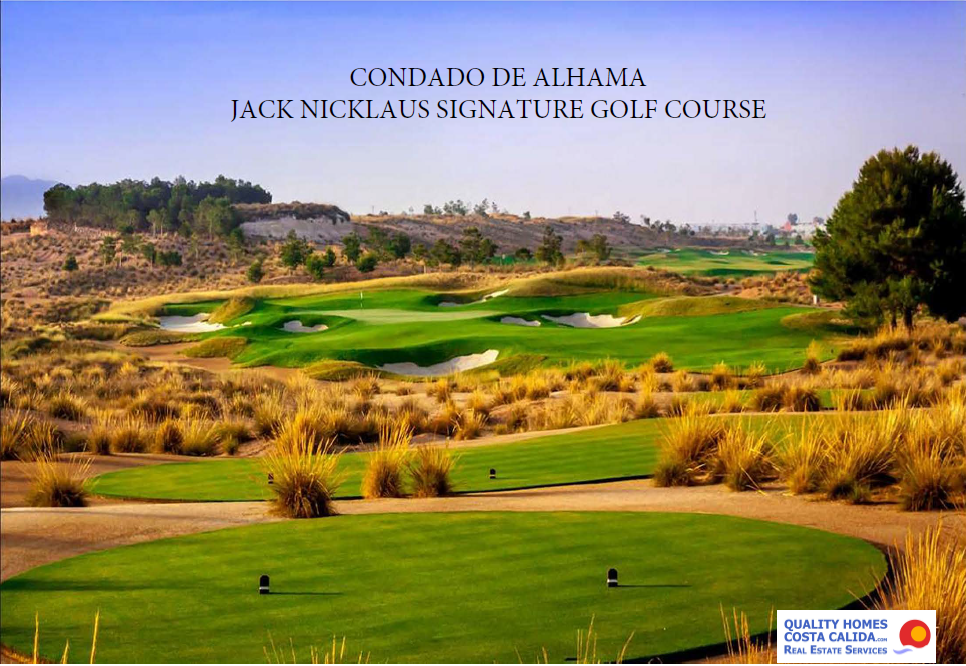 In addition to the recent news about the purchase of the golf course Alhama Nature are committed to building a brand-new luxurious golf club on the waste land between penthouse 8 and penthouses 7.
THE NEW GOLF CLUB AND APARTHOTEL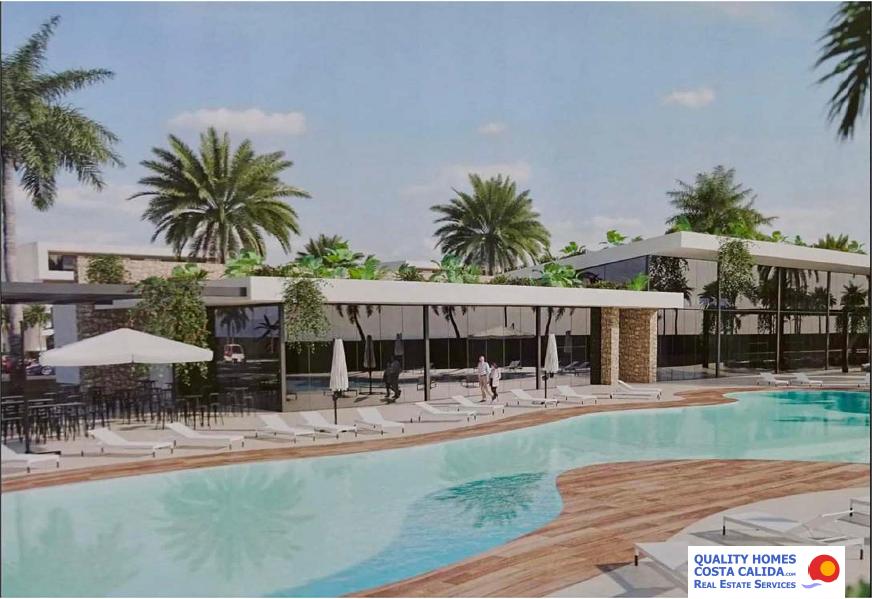 In support of the above redevelopment Alhama Nature Resort have shared plans to develop an aparthotel complex for tourist accommodation. This development will provide short stay accommodation for upto 400 people and will be a mixture of new build villas & apartments located adjacent to the new golf club and will primarily service the rental market for visiting golfers.
THE APARTHOTEL COMPLEX (ARTIST IMPRESSION)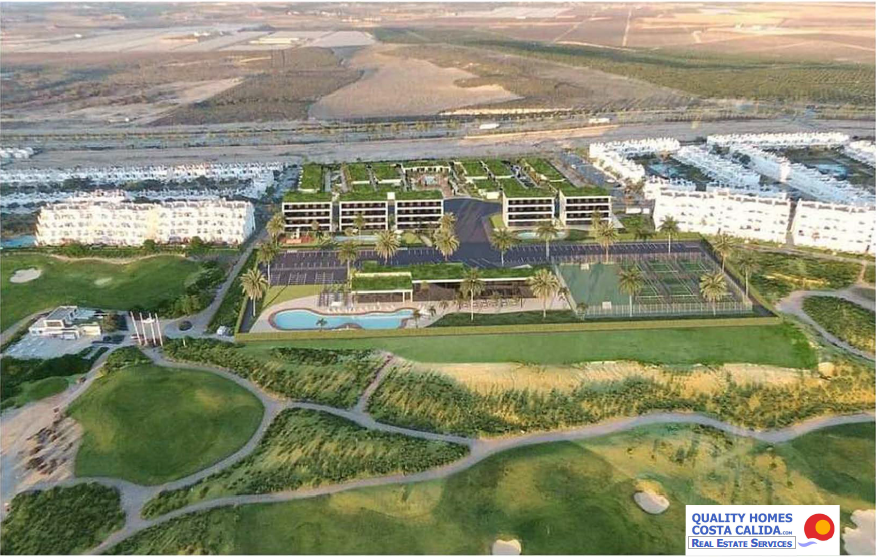 THE DEVELOPMENT PLOTS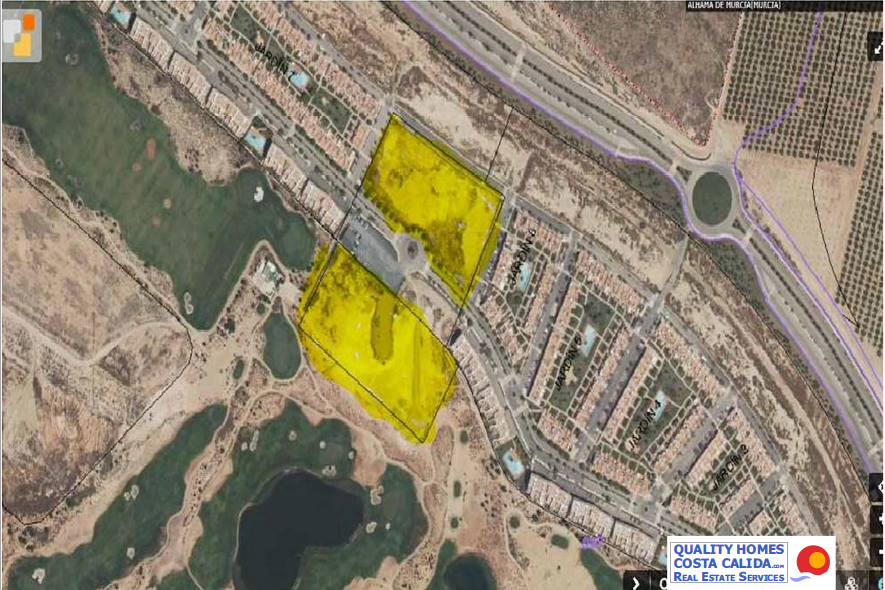 THE LAND ADJACENT TO THE EXISTING GOLF CLUB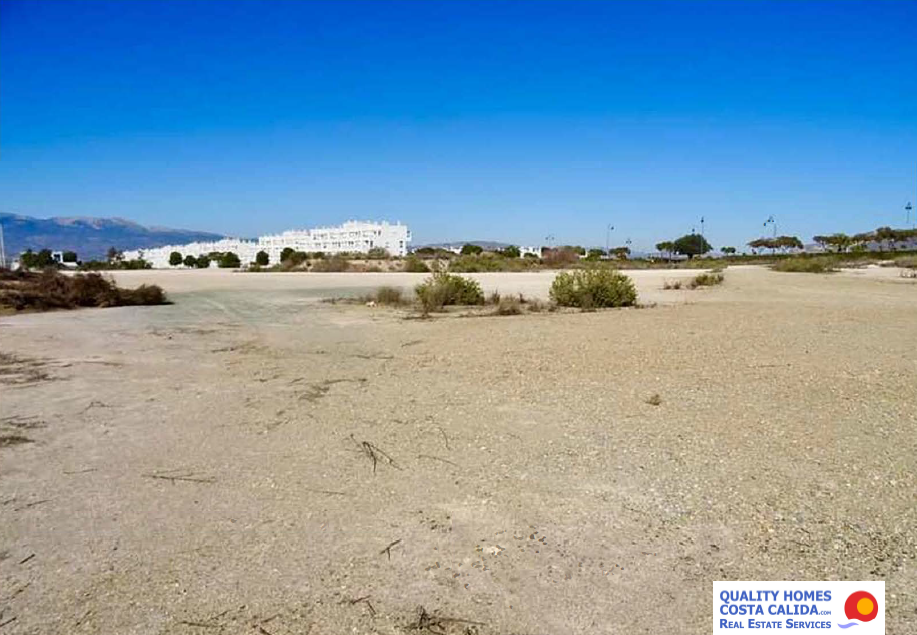 There never has been a better time to buy your dream home in the sun and don't forget with all new build properties your deposit and remember ALL stage payments are BANK GUARANTEED!!
Book your VIRTUAL VIEWING today!! LINK: Book a virtual viewing
For more information on all new build properties please contact Sean Dunne (contact details below, or use the form)