Real Estate Investment Opportunities in South Spain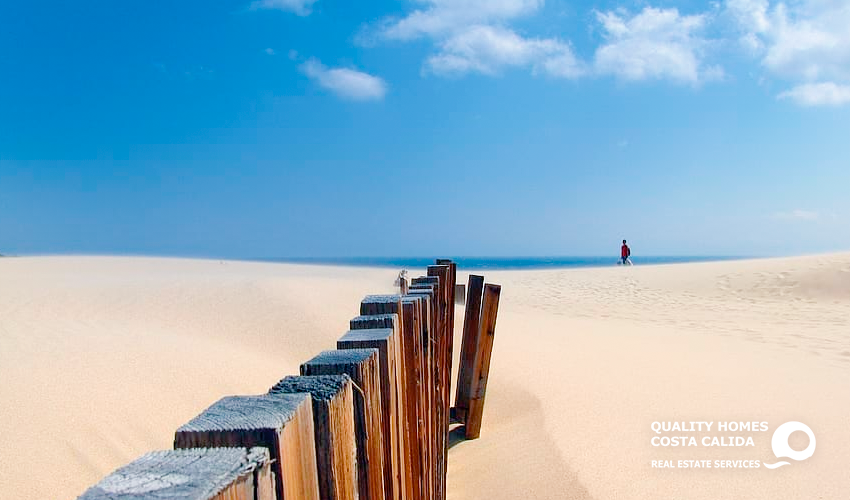 Known as the "Garden of Europe," Spain has been one of the most favorite vacation and investment destinations for some of the most affluent people worldwide for quite a while now. It is estimated that before the 2008 housing crisis, Spain built more homes than Germany and France. But when the housing market crashed in 2008, everything turned to dust.
After many investment subsidies, the real estate market has started to return to its former glory. The real estate market in Spain has been on the rise since 2016 and still climbing.
This article aims to educate its readers about all the exciting investment opportunities in the South of Spain. So, grab your coffee mugs, and let's begin!
Why Invest in Spain?
After several long eras of economic decline, investing in real estate in the Spanish market has become attractive to financial specialists and savers from different nations.
Foreign financial specialists are waging war over one another for a piece in the Spanish real estate market, making up for the 20% of Spain's property investors. Another purpose behind this development is that the requirements to get a home loan are getting more and more lenient. The families need less month to month paychecks to purchase a property, which produces additional buying power in the general public.
The British market was compromised after it fell in the financial turmoil in light of the Brexit. The land market was seriously influenced, and the speculators are looking for different alternatives to invest. After the submission last June, most property organizations crashed heavily in the stock exchange: Barrat Developments fell 9%; Land Security 3,6%; Berkeley over 6%; and Taylor Wimpey 7%. Specialists state that the Brexit will create a 5% fall on the costs of properties bought in 2016.
Spain is considered one of the top destinations for tourists, and tourism figures prove this claim. About 2.8 million foreigners living in the country and the rising tourism figures have made Spain one of the most coveted investment opportunities in the word.
The Spanish Ministry of Tourism has predicted that by 2025, more than one million foreigners are expected to set up their homes in Spain. With predictions like these, real estate investment seems a given for wise investors all over the world. No other investment form will let you purchase with other people's money (from the bank) and pay it back with other people's money (the rent).
General Factors to Consider!
There are plenty of factors that invest in Spain, especially in Southern Spain, an attractive option. For example, the Costa del Sol is one of the most premium locations in all of Spain. The area has the highest visitation and offers stable property rates. Moreover, areas such as inland Andalucía and Costa de la Luz have shown many potentials to grow as an independent real estate market in itself.
Over the years, Spain has taken advantage of massive subsidies from the European Union. These subsidies have had a trickle-down effect on the country's infrastructure and finances.
As we have seen, technology has enveloped almost every aspect of all kinds of businesses all over the world. Spain is no exception in this regard too. As visitors get more and more refined and in touch with technology, real estate investors are provided with more opportunities to grow their business. Airbnb has offered open so many avenues for vacation rental investors by creating a platform that brings all nearby listings in one place.
Natural and Cultural Aspect!
Spain offers a lifestyle that every retiree dreams of. People coming from England and other parts of Europe love the country's warm climate and luxurious open spaces. Southern Spain offers a great friendly environment that allows foreigners to offer many ammonites that the south of Spain offers. Like the 26 Golf courses, beautiful beaches, and the animated Spanish Culture.
Some of the most famous golf courses among the locals are La Manga Clun, El Valle golf resort, La Torre golf resort, Hacienda de Alamo, etc…
The south of Spain has some of the most beautiful beaches and riveting countryside which offers a lifestyle for people of all walks of life.
The locality offers something of interest for everyone, from boats, moving to and from without a purpose along the coast to water sports, golf, hiking and beach life.
Economic Factors!
Properties in Spain have been noticed to be cheaper than properties in other parts of Europe. This provides an amazing investment opportunity for investors all over the world. Spain is one of the few countries that still offers a value for money for real estate.
A large flourishing rental market is offered in Spain, and a wise investment in the right location can give you so much return on your investment. As the country is a tourist hotspot, the market is less likely to get over concentrated. Hence, providing you with an amazing investment opportunity that can earn you a stable income stream.
Major Real Estate Properties to Invest in
- Málaga
The Malaga locality is one of the most crouded areas on the southern coast of Spain and offers unique and beautiful properties for international investors to invest in if they are looking to earn through rental vacation homes. With a healthy climate and outrageous amenities, this location offers a lot of value.
- Marbella
Known as the Golden-Mile! Marbella is simply the most prestigious and elegant part of Costa del Sol. The Aristocratic luxury villas known as Nueva Andalucía make the area look and feel more exclusive and exciting.
- Murcia
A lesser-known Spanish area which is famous for its rich cultural and historical heritage. The area has had several visitors throughout history. From Iberians, Phoenicians, Byzantines, Romans, and Arabs all have touched the grounds of Murcia.
Murcia is a Spanish city renowned for its rich cultural and historical legacy; one of the city's local attractions is a beautiful religious site like the cathedrals and other Christian holy sites. Even though it gets numerous guests who are enamored with the rich religious history attached to the city during the sacred week, it also excites countless individuals who wish to build up their living arrangements in the city.
Notwithstanding the Cathedral, directly close to the city, there is Murcia's well-known garden, that can be visited by walking or by bike.
The beautiful and quiet ecosystem makes the city a perfect place to buy a vacation home. The beautiful sceneries and a pretty stable real estate market entice investors from all over the world. The rich historical and cultural heritage was quickly noticed by foreigners worldwide, resulting in a 25% increase in foreign investments over the previous year.
Statistical Analysis of Spain's Real Estate
Globalpropertyguide.com
has referred to Spain's real estate market as "decelerating but upbeat." The data showed that the prices in the 3rd Quarter of the year 2019, house prices rose by 4.68%. A slowdown from the prior year's 7.16% growth and the slowest pace since Q4 2016, according to the
Instituto Nacional de Estadistica
(INE). Every quarter, house prices increased by 1.58% in Q3 2019.
The
tradingeconimics.com
has compiled a summary of all the rises and falls of the Spanish housing market.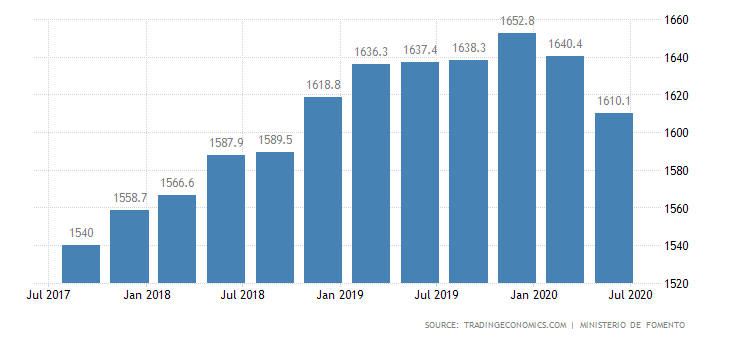 And according to
kyero.com
, the most recent data regarding the housing market in Spain is;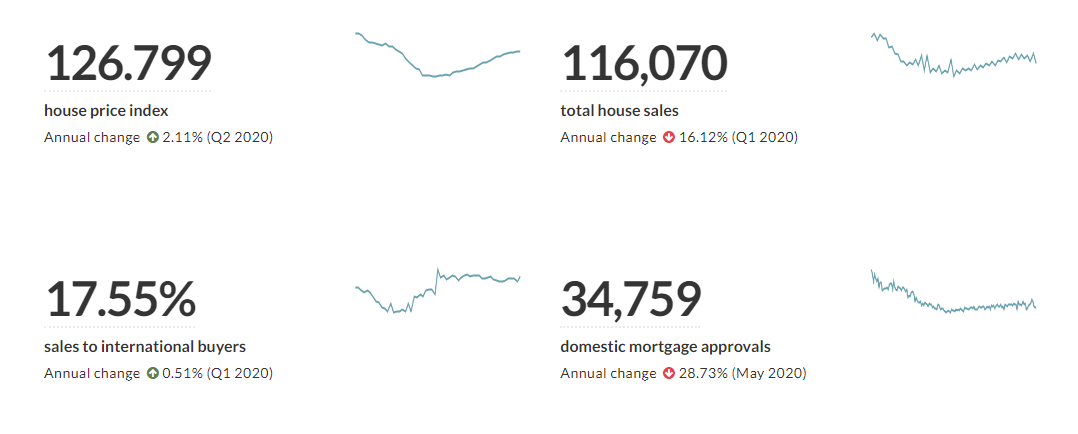 Conclusion
The real estate industry in southern Spain can be easily considered one of the most coveted pieces of land globally. The market is booming, and right now is favorable for investors. The prices have never been lower. Bank repossessions start around 55.000 Euros, and resale is around 60.000 Euros. Take advantage of some of the most scenic and beautiful golf courses you have ever seen.
Get maximum returns on your investment with a high appreciation rate and a booming tourism industry that will boost your rental vacation home business into the spotlight.