'ALHAMA NATURE' PROJECTS A RESIDENTIAL AND SPORTS COMPLEX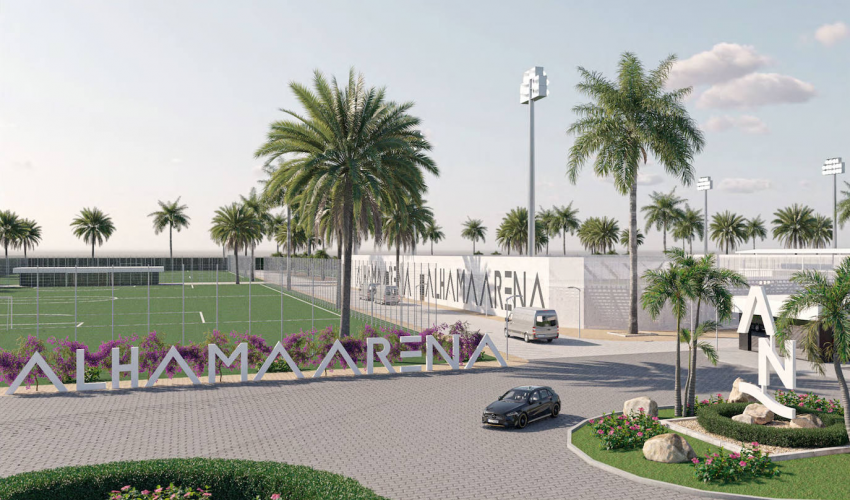 ALHAMA NATURE PROJECTS A RESIDENTIAL AND SPORTS COMPLEX !!

'Alhama Nature' acquired the existing golf course in Condado to guarantee the viability of the urbanization, as well as to give it a new boost as an element of attraction of sports tourism for residents and visitors.
Lola López, a reference in the management of golf courses in our environment, has explained the medium-term expectations of the so-called 'Alhama Signature Golf', built under the supervision and design of former golfer Jack Nicklaus. The land has five large lakes, wide streets, rapids, 116 bunkers and a landscaping that preserves the native flora of the place.
The firm will invest 2.5 million euros for the construction of the Alhama Arena' soccer center with five training camps and a main stadium with a capacity for 3,500 spectators.
Fran de Paula, responsible for the Alhameño municipality, has highlighted the potential of sport in the area. He has described the Alhama Arena as a business that is tangible and real, allowing for media and advertising repercussion. The team has chosen the municipality due to its potential for growth and its proximity to home.
Alhama will become a benchmark in sports tourism with the creation of the 'Destination Football' brand. It will be linked to the local soccer sports associations to make use of the facilities. A hotel development is planned with sufficient capacity to house soccer teams, golf players and meet the needs of national tourism, with an estimate of 30,000 overnight stays per year.

NOW IS THE PERFECT TIME TO INVEST IN YOUR DREAM HOME!

Contact us:
Email: info@qualityhomescostacalida.com
Telephone: 868 619 319
Instagram: @qualityhomescc